Health and Personal Care
Hand Made Deodorant
Did you know that commercial deodorants/anti-perspirants have chemicals that might be linked to all kinds of health problems? Aluminum, parabens, phthalates, triclosan are common hazardous chemicals found in many deodorant/anti-perspirants!
Our solution is to create deodorant with only natural ingredients such as coconut oil, baking soda, arrowroot powder and essential oils.
• Homemade Soap
• Deodorant
• Lip Balm
• Hemp Salve
• Comfrey Salve
• Plantain Salve
• Jewel Weed /Poison Ivy Salve
• Jewel Weed/Poison Ivy Soap
• Jewel Weed /Poison Ivy Spray
• Fingerless Gloves

Health and Personal Care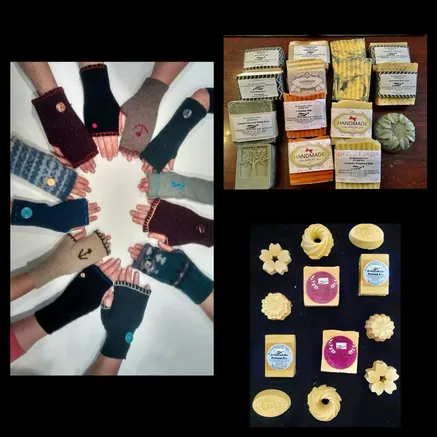 Hand Made Soaps
We make soaps naturally!
We mix own raw milk, lard and tallow with fine essential oils to produce soap that moisturizes and smells wonderful.